Nate hasn't taken my recommendation to do that Hunky Calendar yet, but in the meantime he's become a very busy man. So the pictures are getting slightly more frequent. (We ALL approve of that!) Here are the public photos that I could find to share. Please send me any that you might find that I could use. I'm always looking for more/new pictures to post!
2003 VOX OUT Voices of Style Design Awards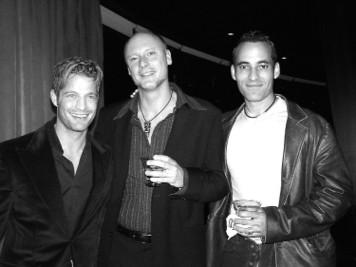 Nate w/Jacques Verlinden (03 award winner) & David Wilshire
Photos taken by Chicago's Windy City Times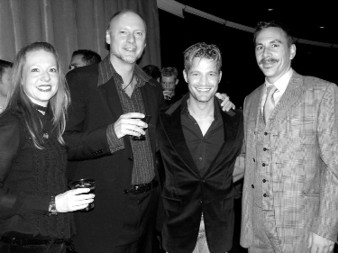 Nicole Ertas (of Jim Beam Co.), Verlinden, Nate & Joe Landry (publisher of OUT).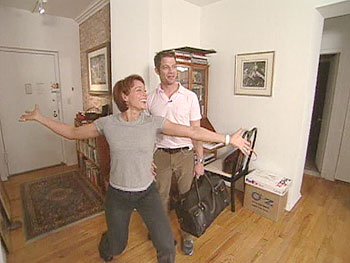 Nate w/Paige Davis (of Trading Spaces)

Nate (Looking Hot) Shows Paige her new digs.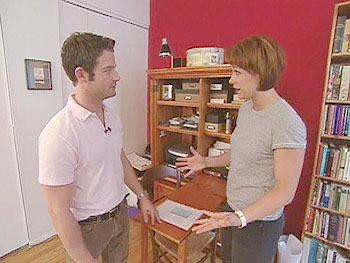 More of Nate & Paige from the 5/24 Oprah Show.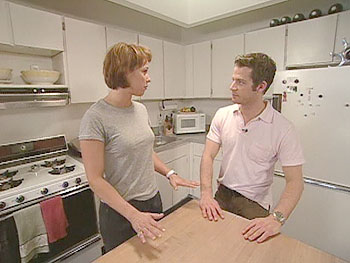 Nate w/Paige in her (before) Kitchen.

Nate with a 5 o'clock shadow - What more do I need to say?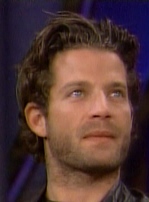 Nate tearfully talking about his Tsunami experience on Oprah.

Nate w/Flowers