There aren't many to be found, but here are all the pictures of Nate that I could drum up. (Excluding ones that are used on previous pages of this web page.)
Oprah is looking for people who have product ideas that would sell. Well, do I have a Product Idea for her.
How about a "SEXY INTERIORS" Calendar, starring none other than Nate? Each month could have him in a Gorgeous Room that he's designed, but actually sitting or lying (preferably Shirtless!) in the room - looking Sexy! (hubba - hubba!) We'd all pay for that Calendar!
Well, until my calendar idea becomes a reality, here are the pictures I do have:

Nate smiling & looking sexy - as always.

Nate in the Bedroom (Enough Said!)

Nate at a PAWS fundraiser.

Oprah hugging Nate

Nate with Ty from Trading Spaces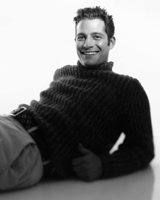 Nate, being Nate.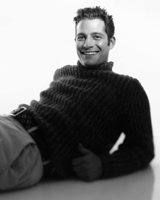 (Same picture - only clear.)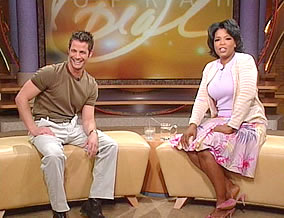 Nate w/Oprah on her TV show.

Nate on the Oprah Show (also w/Vern Yip of Trading Spaces)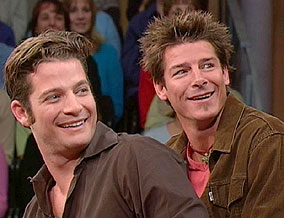 Close-up of Nate & Ty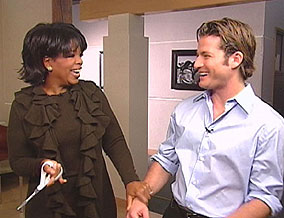 Nate w/Oprah in her new office.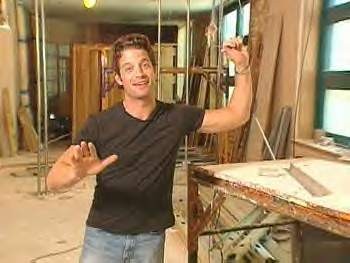 Nate during construction phase of Oprah's new office.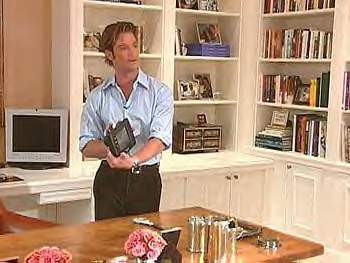 Nate admiring pictures on Oprah's desk.

Nate looking Great.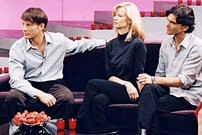 Nate in his early days on the set of DIY.